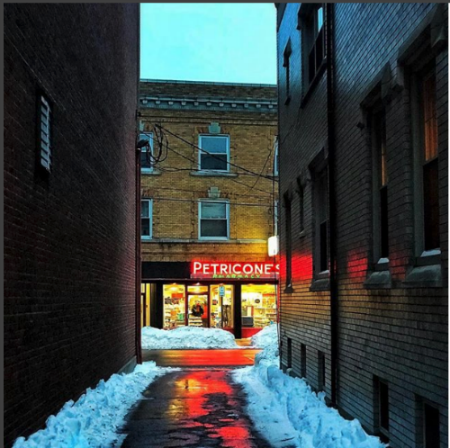 Petricone's Pharmacy has been family owned and operated for over 80 years in Torrington, CT…the hub of Litchfield County. It has grown from a small neighborhood drugstore to a modern pharmacy offering traditional prescription services, durable medical equipment, and friendly, professional service. Petricone's Pharmacy has made it their goal to meet the specific healthcare needs of their community.
The pharmacists and staff provide unparalleled service and address questions and concerns in a professional and confidential manner.
Petricone's Pharmacy and Medical Equipment is also accredited by Healthcare Quality Association on Accreditation.
Pharmacy Notes
Where would you find your doctor's phone number if you need it in a hurry? How about poison control or you local pharmacy? Make one centralized list of important emergency phone numbers and keep it posted by the phone. You'll be glad it's there if you ever need it! Is your home childproof? Even if you don't have kids, you never know when a little one might drop by. Place all medications, household cleaners, and other harmful items of of the reach of prying hands.
Specializations
We specialize in cardiovascular care, compounding, diabetes, arthritis, durable medical supplies, HIV patient services, homeopathic medicines, men`s health, and nutritional counseling, osteoporosis, ostomy and incontinence, respiratory care, and smoking cessation.
Joseph Petricone Jr.
Joseph graduated Northeasten University Pharmacy School in 1994. He has worked in various capacities since 1983 and as a pharmacist in 1994. Joseph is owner of the pharmacy.

Susan McGee
Susan graduated Northeastern University Pharmacy School in 1988 and has been with Petricone's since 2007
More Amazing Staff